I got an invite to go on a trail run with a mate and his son last weekend, so I took the opportunity to try out a different wheel and tyre combo.
The wheels are GMade Beadlock 1.9 from the Sawback Sport, and the tyres are also GMade from the Sawback Sport measuring 108mm.
I wasn't sure how this would look while bolting them on, but I am surprised by how well they suit the HJ47.
Here are the photos from the trail run.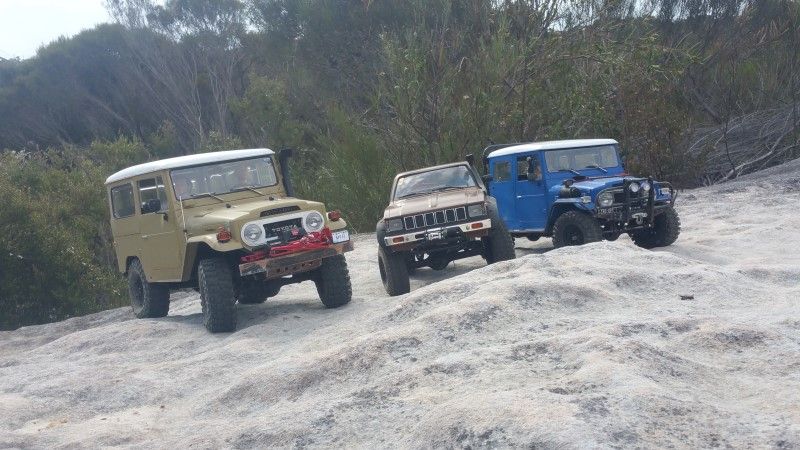 As for how these tyres performed, they are actually not bad at all. Certainly more than capable for a trail rig.
I think these might be staying.
Cheers
H2Micr0